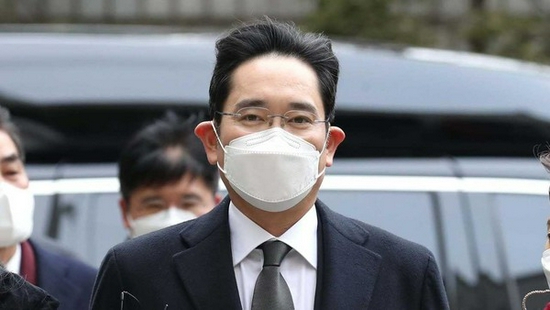 Sina science and technology news on the morning of November 25, Beijing time, it is reported that the successor of Samsung Group has pledged more than $13 billion of shares to fight for time to pay huge estate tax. Data show that this is one of the largest stock pledges in the world.
Documents show that since April this year, Li Zailong and his family have pledged some of their shares in the four companies under the group. These companies include Samsung Electronics and the de facto group holding company Samsung products. Of the 500 people on the Bloomberg billionaires index, only Oracle founder Larry Ellison pledged more shares.
Most of these shares are currently pledged in a court as collateral for more than 12 trillion won ($101 billion) estate tax. Li Jianxi, the last generation leader of SamSung group, died last year. His heir said in April that he would pay estate tax in six installments in the next five years.
Chung sun sup, CEO of chaebul.com, an enterprise research company in Seoul, South Korea, said: \
Such arrangements are common among South Korean billionaires, as South Korea's estate tax rate may be as high as 60%. For installment payment, Korean law requires the value of collateral to be 120% of the taxable amount. The total amount of share pledge is determined according to the closing price of shares on the day before the agreement is reached.
According to the document, Lee Jae Yong and his wife have pledged $10.7 billion worth of shares in the Seoul Western District Court. After his father's death, Li Zairong is consolidating his control over the SamSung group. He currently pledged 96% of his shares in Samsung products, as well as some shares of Samsung Electronics and Samsung SDS in the court.
Hong Luoxi, Li Zairong's mother, and his sisters Li Xuxian and Li Fuzhen also pledged some of their shares, including Li Fuzhen's shares in Samsung Life Insurance. Documents show that their total stock pledge reached $2.6 billion.
The pledge of these shares carries the risk of margin calls. If Samsung's share price falls, Samsung family members may be forced to sell their shares in the company.
Hwang SEI Woon, a senior researcher at the Korean Capital Market Research Institute, said that equity pledge loans \
Samsung Electronics shares fell this year, the first annual decline since 2018, mainly due to market concerns about the low price of memory chips. However, analysts are still optimistic about Samsung Electronics and expect its share price to rebound. Bloomberg intelligence analyst Ruoshan Zhenyang wrote in this month's research report that the demand for chips may rise due to the development of 5g mobile phones and artificial intelligence.
A spokesman for Samsung Electronics declined to respond to these equity pledges and declined to say whether there would be more equity pledges.
According to the Bloomberg billionaire index, after deducting the value of Pledged Shares, Li's wealth is $8 billion. As vice chairman of Samsung Electronics, Li Zairong was previously sentenced to prison for bribery, but was released on parole in August this year. His position as South Korea's richest man has been robbed by Kim fan soo, founder of kakao company.
Statement: sina.com is the exclusive manuscript, and it is forbidden to reprint it without authorization. - >